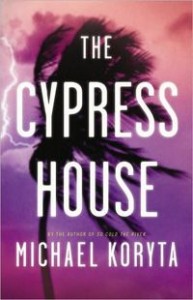 My randomly selected winners for Michael Koryta's The Cypress House (Little, Brown, Jan. 24) are:
Congrats! As usual, hit the "contact" button or red envelope icon in my sidebar and let me know your address. I'll forward your info to the publisher and they'll ship the books to you directly. If I don't hear from you by 9 a.m. PST Saturday, Jan. 22, alternate name(s) will be chosen.

Thank you to all who shared your spooky stories with me!