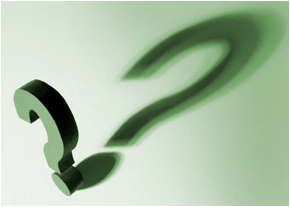 From time to time, I'd get emails asking me questions about pop culture and random things I cover here. I usually answer privately but thought I'd try running a collection of questions that amused me. I here present the first "Ask PCN" column.
Q: I want to break into reality TV and get on a show like The Bachelor or America's Got Talent or maybe Project Runway. Any ideas on how to make my audition video stand out?
PCN: It might help if you have a better idea of the kind of show you'd excel on. Ask yourself: Am I handsome but slightly smarmy? Can I juggle baby koalas while clogging? Can I spot polyester from two hundred yards away? If the answer is all of the above, you should try to get your own talk show on Fox.
Q: My next book club meeting is tomorrow night but I've barely started this month's selection, The Girl with the Dragon Tattoo. I see you've reviewed the entire trilogy here. Can you give me some spoilers so I'll sound like I've read it?
PCN: Sure. Lisbeth falls in love with a boy named Romeo but when her parents forbid her to see him, she runs away and joins a fight club, where she meets a limping guy named Keyser Soze and starts seeing dead people. At the very end, she reveals she's a man. Hope that helps!
Q: Do you know when David Hasselhoff's next album is coming out?
PCN: Any day now. He's working hard on an album that's a mix of hip-hop, polka, and Pat Boone. Look for it soon from street vendors in Thailand.
Q: My boss wants to be friends with me on Facebook but I often post pictures of me and my girlfriends doing…fun stuff on vacation. Do you think I should confirm his friend request? I'm afraid if I don't, he'll get offended.
PCN: You should definitely friend your boss and then immediately upload not only photos but videos of your weekend activities. Then you should go into "settings" and make everything visible to everyone, not just your Facebook friends. This will surely get you a promotion. Good luck!
Q: How do I break into acting?
PCN: See above answer. Break a leg!
Q: I love James Patterson's books. Can you recommend similar books I might enjoy?
PCN: You need more help than I can possibly provide. Please call the nearest urgent care facility.
Q: How did the term "douche bag" enter our vernacular as a slang for jerks? What does one have to do with the other?
PCN: I think it's because if you say to a jerk "Hey, Summer's Eve!" it just wouldn't have the same punch.
*As you may have guessed by now, this entire column is an April Fools' joke. But I do occasionally get questions so if you'd like me to include yours in a real "Ask PCN" column, use this contact form to send them to me. Happy Friday!