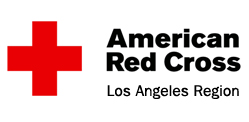 I haven't been paying attention to all the 9/11 retrospectives because I'm not sure I can handle revisiting those images and feelings yet. I don't think any of it would be easier to process now than it was then. But I also don't want to ignore the fact that today marks the tenth anniversary of a life-changing event. So I thought I'd share this memory, and hopefully you'll find it more inspiring than sad.
The morning after 9/11, drained by grief but tired of feeling helpless, I called the local Red Cross chapter and was asked to come down to help process people arriving en masse to donate blood. I've never been able to give blood because I'm underweight and have a paranormal phobia of needles, but I could check people in and escort them to the food station for cookies and juice after they gave.
When I arrived, I saw hundreds of people standing in lines that stretched down the block and around the corner. Some had brought lawn chairs and newspapers and were settled in for the long wait.
I went inside and was instructed to put on a sticker name tag identifying myself and what languages I spoke in case they needed interpreters. I then approached the volunteer coordinator.
"Hi, I'm here to volunteer and was told to check in with you," I said to an attractive woman in her mid-fifties with coiffed blond hair.
"Yes, I'm Val and welcome. I'm sorry, I didn't catch your name." She looked at my name tag and startled me with an exclamation. "Oh, my goodness! Do you really speak Vietnamese?" I had written that beneath my name.
"Yes," I said, puzzled about her excitement.
"Thank goodness you're here," she continued. "We had a Vietnamese man here this morning who desperately wanted to give blood. He had been in line since 7 a.m. Unfortunately, he didn't speak English well enough to answer all the screening questions. We had to turn him away but he said he's coming back. Bless his heart. Now that you're here, you can interpret for him when he returns!"
Val then made a general announcement to all the coordinators and volunteers to keep an eye out for this man and to hook him up with me when he came back. I suddenly felt important. I was needed here even before I arrived!
I busied myself with paperwork, checking in potential donors and maintaining a wait list. Everyone I talked to had the same general feeling: They were eager to do something to ease the sense of powerlessness.
Hours flew by and I finally took a break at the food station, sneaking a couple of peanut butter cookies (maybe a ham sandwich, too) from the table while watching the latest news updates. I soon became aware of someone calling my name.
"I'm over here," I said.
Val hurried toward me. "That man is back! Could you please come help?"
I brushed off crumbs from the front of my shirt and got up. "Let's go."
She led me down to the lobby area where people were crowding in from the street. A gaunt Vietnamese man wearing a dirty T-shirt stood up when he saw me approach. He smelled faintly of sweat.
"Co phai la nguoi Viet khong?" Are you Vietnamese?
"Yes, I am," I replied in Vietnamese. Again, I was filled with that sense of importance. The way my chest puffed up, you'd think I was an interpreter for the UN. "I'm here to translate and guide you through the screening process so you can give blood."
"Oh, thank you!" He grasped my hand with both of his. His hands were weathered brown and calloused, probably the result of long years of manual labor. There were crescents of dirt embedded beneath his nails. "I came here this morning but they wouldn't take me because I couldn't understand all the questions. Then I had to go to work and was going to come back with an interpreter but I couldn't find anyone to come with me. I'm so glad you're here."
"I'm happy to help." I led him over to a seat at a long table where other potential donors were filling out their forms. I sat across him, picked up a form, and started reading the questions.
"Your name?"
"Nguyen Van Minh,"* Vietnamese style, last name first.
"Age?"
"Fifty-five."
After we got past the basic information, the questions became more personal but they were necessary to help the Red Cross determine whether or not to accept someone's blood. I managed to get through "Have you traveled to England or a Third-World country within the last six months?" and "Have you gotten a tattoo within the last year?" Not only did I have to translate them, I had to explain why the questions were being asked. I think the England reference had to do with mad cow disease and the tattoo thing was about possible dirty needles (that, or it was to determine if he belonged to a biker gang). Mr. Nguyen seemed satisfied with my explanations so we continued.
Next question on the form: "Have you had unprotected sex with prostitutes?" Whuh? I have to I ask him that? I'd just met the man.
I sat there, mortified, but he was waiting. Maybe I could phrase it less bluntly. "Do you like…paying for women?" I asked.
"You mean, buy them dinner? Sure."
"No, I mean, pay for the women." He looked confused, so I added, "To have sex with them. With no condoms. As in hookers." So much for the subtle approach.
His eyes went wide. He took a second to recover but then said, "No."
"OK, it's a no," I said, relieved we could move on.
But then I saw the next few queries: "Have you engaged in homosexual activity?" "Do you have any sexually transmitted diseases?" "Have you ever taken heroin or other illegal substances?" "Did you get piercings recently?" (I may be paraphrasing but not exaggerating.) They only stopped short of inquiring if you've ever been in a Turkish prison.
"What's wrong?" Mr. Nguyen asked when he saw my expression.
I wanted to say, You look like my uncle and I don't want to ask you these things, I also don't know the Vietnamese word for homosexual or heroin, but instead I said, "The questions are going to get really intrusive from here. I apologize in advance if this makes you uncomfortable but I do need you to answer them before you can give blood. If you want to stop now, I'd understand."
"What kind of questions?" His shoulders were hunched but his eyes were sharp.
"About your, um, sexual history and any past drug use. And…some other things."
He thought about it for a moment, staring off into space. I waited.
He finally turned back and looked me straight in the eye. "I want to do my duty as an American citizen. I love this country. I was in the South Vietnamese Army and fought alongside the Americans against the Viet Cong. We lost but I got to start a new life here. I have been fortunate. Now that my new country is in trouble, I have to help. I am too old now to join the army here but I can still do this. Ask whatever you need."
I gaped at him, speechless. I couldn't think of a proper response then and don't have the words now to describe exactly how his words made me feel. I simply nodded, looked down at his form, and started invading his privacy.
A few minutes later, he was cleared by medical personnel to give blood. He waited patiently for another half an hour. When it was his turn, I went with him to the table to translate the instructions from the attending nurse. After the needle was inserted and the pouch started filling with his blood, he looked up at me, gripped my hand and said, "Thank you."
I held his hand and felt a little less helpless.
*Not his real name