Here's the first poster for The Dark Knight Rises. It's clever in that Magic Eye way, which, come to think of it, I was never good at. But I figured out the trick in this one right quick so I was pretty proud of myself.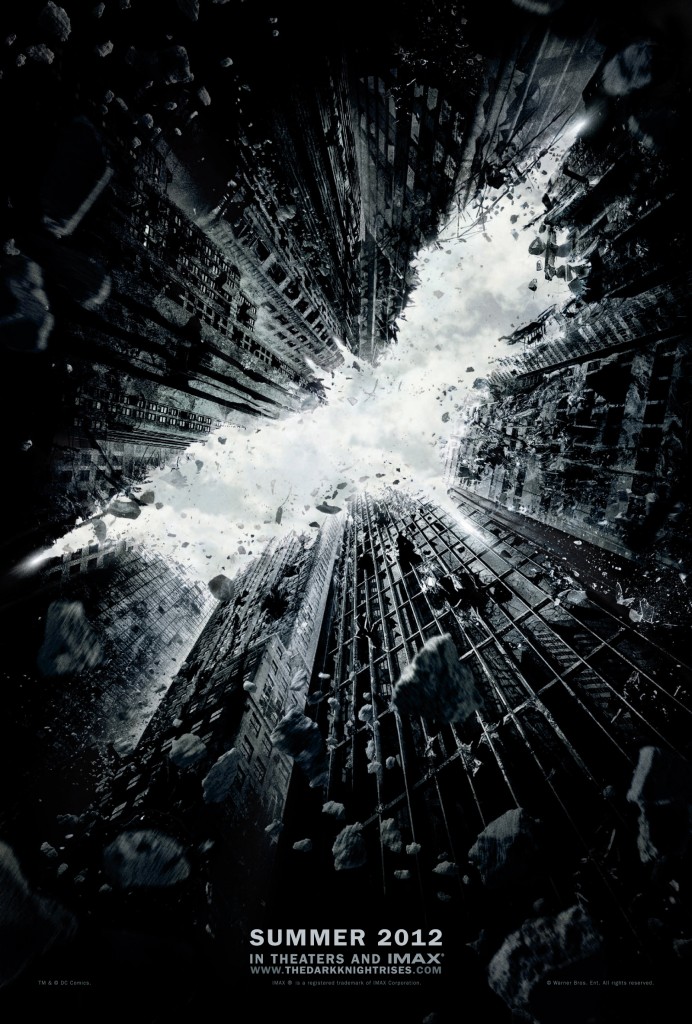 Below is the full trailer for The Adventures of Tintin: The Secret of the Unicorn (man, that is a pain to type). I'm still iffy on whether I'll love it but I remain hopeful. The movie opens December 23.
UPDATE: Finally, here's the trailer for Sherlock Holmes: A Game of Shadows (what is WITH these long-ass titles??), which opens December 16. Once again, Downey is nekkid. OK, maybe only half-nekkid but it works for me.
Which are you most looking forward to?