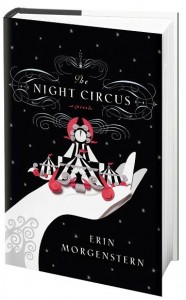 Random.org selected the following names:
Congrats! You both get a copy of the book, courtesy of Doubleday. Please use this contact form to let me know where the publisher should ship it. No P.O. boxes. If I don't hear from you before Friday, Oct. 28 at noon PST, alternate name(s) will be chosen.
Thank you all for entering, and for sharing the amazing feats of magic you've encountered.