This review is by contributor Eric Edwards.—PCN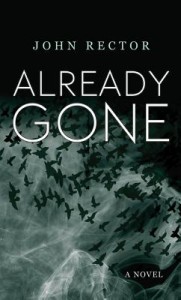 While leaving a bar one night, newly married university teacher Jake Reese is jumped from behind, but instead of taking his wallet, his attackers cut off his ring finger along with his wedding band. He wakes up in the hospital with his wife and his best friend by his side, along with the cops. Jake tries to write it off as a simple assault and robbery, but the detective in charge isn't buying it, and Jake's straight-laced new bride suddenly needs time to think a few things over. It seems Jake has a criminal past which may have come back to haunt him. With one phone call, he knows he can make all his troubles disappear, as well as get the answers he needs, but it will surely cost him the life he has struggled so hard to rebuild.
Rector knows how to keep the action moving and the tension building to keep the reader guessing what will happen next, but he falters whenever it comes to giving Jake any kind of street savvy. This would be fine if Jake's crimes from his youth don't get mentioned so often. So limited are his basic survival instincts, and so few specifics are given about what Jake did that landed him in juvenile detention, one can almost conclude he simply got caught passing notes during class at a very strict private school. Luckily, this doesn't completely derail the story because the author keeps throwing in twists. Jake's bewilderment about his situation is shared by the reader, resulting in a quick read that will keep you guessing right up to the end.
Buy it now from Amazon
| Buy from IndieBound