If you haven't heard already, let's just get this out of the way: Michael Fassbender goes full frontal and this movie is rated NC-17. But neither is the reason you should see it. Despite its provocative elements, the most memorable thing about Shame is Fassbender's raw, fearless performance.
Brandon (Fassbender) is a sex addict, a guy who can't get through the day without surfing porn sites at work and taking bathroom breaks to relieve himself in a way that doesn't fall under number one or two. But he can't do it when emotional connections are involved; the sex has to be anonymous and meaningless.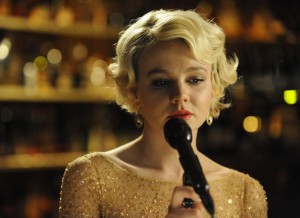 All this comes to a head when his sister Sissy (Carey Mulligan, who also appears nude) shows up at his place and asks to stay for an unspecific amount of time. The two have a prickly relationship, she has her own issues, and they both descend into their separate hell before there's hope that they might start to heal.
If the synopsis sounds skimpy, it's because this is more a character study, which is not normally my bag since I'm more into plot-driven movies. The subject matter isn't something I'm usually drawn to, and Brandon and Sissy aren't exactly lovable. So why do I recommend it? Because Fassbender's hypnotic work—yes, his acting—made it impossible for me to look away, and weeks after I saw it, his performance still resonates as one of the most powerful I've seen this year.
Despite Brandon's problem, Fassbender makes him sympathetic. He's not lascivious or skeevy; he's quite the gentleman to women he has feelings for (he calls up prostitutes to feed his addiction). His physical nudity isn't as striking as the emotional nakedness. There's a scene when Brandon, in the middle of a sex act, suddenly has a look of self-loathing that's so startlingly painful, it's the most graphic shot in the film. And this is with the camera staying tight and long on Fassbender's face.
Ah, his face—the most valuable asset in Shame. Director/writer (with Abi Morgan) Steve McQueen likes long, close-up takes, and not every actor has enough confidence or skill to withstand them. Luckily, the leads here are up to the task, even if I found some of those long takes unnecessary. Mulligan sings New York, New York in a slow jam with the camera examining her every pore for what felt like half an hour—why?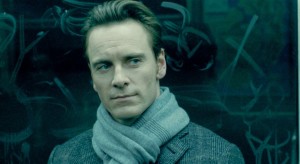 More effective are the extended shots of Brandon on the subway, looking at the female passengers around him. He sits perfectly still, but you can see everything happening in his eyes—the moment he latches on to a possible conquest, what he's thinking about doing with her, how he'll feel about it afterward. He might experience some shame, but for this performance, Fassbender can be proud.
Nerd verdict: Powerful Shame
Photos: Fox Searchlight/Abbot Genser