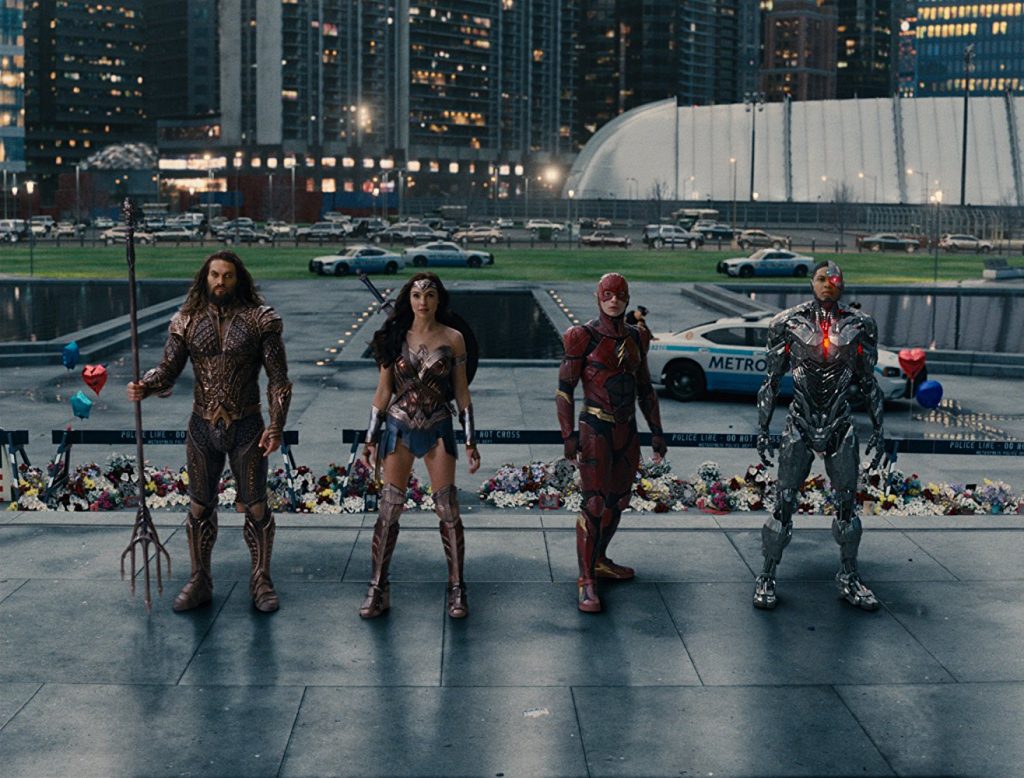 I've been attending lots of award-season screenings and am behind in reviews, so I'll do some in this format. Below are my quick thoughts on Justice League.
What you want to know up front: I liked it. It's not even close to being as good as Wonder Woman, but is much better than Batman v. Superman: Dawn of Justice, which was garbage.
More info: Thanks to Joss Whedon coming in to finish the movie and oversee post-production (director Zack Snyder stepped away when his daughter committed suicide), Justice League is lighter in both tone and palate. I can actually see the details in scenes instead of them being all murky and dark.
The plot is inconsequential and the villain is a bland CGI monster, but I enjoyed seeing the heroes in action. Ezra Miller steals the show as The Flash and nerdy comic relief. He could crack me up with only his eyes behind a mask.
I love me some Wonder Woman, but as the only female, she mostly has to act as den mother so Gal Gadot doesn't get to display much of her fun side. At least she remains fierce.
Jason Momoa doesn't work for me as Aquabro but I don't think that's his fault. He's playing the role as written, and the powers-that-be tried too hard to hip up Aquaman, with the long hair, tattoos, dudespeak ("My man!" and "All right"), and heavy rock music every time he appears. I just rolled my eyeballs.
Ray Fisher does his best with Cyborg but the character can be summed up as Sulky Strong Hybrid Guy.
Difference between men and female directors: In JL, Diana wears tight leather pants and a cleavage-baring top, with the camera sometimes lingering on her butt during a walking shot, and there's at least one upskirt shot of WW. Both Mr. PCN and I noticed this and it made us uncomfortable. Patty Jenkins never objectified WW or Diana that way.
Conclusion: See it if you're into DC superheroes. It has fun moments. Then go home and rewatch Wonder Woman on Blu-Ray.
Photo: Warner Bros.