Yup, I figured I'd put that right in the post title so you know what you're getting into. I'd understand completely if your eyes are rolling backward or are already more glazed than a Krispy Kreme special.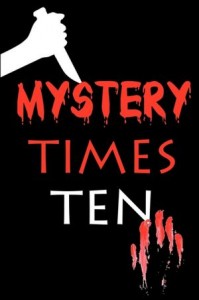 Couple of things I want to mention today. First, Mystery Times Ten 2011, the YA anthology that published my short story last year, is free for the Kindle today, April 12, only. Click here if you're interested in mocking reading my story, titled "Submerged," or the nine other ones. Barb Goffman's "Truth and Consequences," is up for an Agatha Award.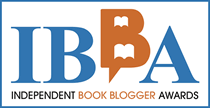 The other bit of news is that I entered the Independent Book Blogger Awards competition happening over at Goodreads. The prizes are four free trips to Book Expo of America in NYC in June, one for each blogger in four different categories: adult fiction, adult nonfiction, YA & children's, and publishing. There are hundreds of quality bloggers entered so my chances of winning are about equal to those of my teenage self being crowned prom queen (I wasn't even asked to the prom). But Mr. PCN knew I've long wanted to go to BEA so he locked me in the den on the last day entries were accepted and said I couldn't come out for dinner until I had submitted my blog. Imagine him saying, "No soup for you!" in that Soup Nazi voice. I love soup so I had no choice but to do as instructed.
Voting is open until Monday, April 23, 11:59 p.m. ET. If you've enjoyed this blog and feel so inclined, you can vote for it here and the universe will bring you good luck in three days (you need a Goodreads account but it's free and quick to register). If not, I'll never know and will still think you are smart and attractive. Thank you!
*End of BSP*