I saw this beautiful cover for Michael Frayn's book, Skios, this morning and was immediately attracted to it.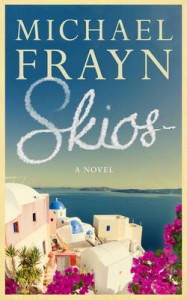 My trip to the Greek islands remains my favorite so far, and I have fond memories of the gorgeous vistas there. So when I saw this cover, I wanted to know more about the book. But when I went to Amazon to check synopsis and reviews, I saw this: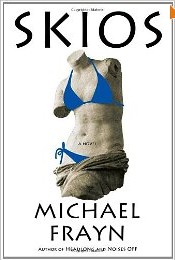 Wha? Turns out the pretty one was the UK cover, and we're getting the ugly one in the US. I suddenly lost all desire to read it, despite knowing it's not fair to the author, since he had no control over this. It's the equivalent of losing my appetite when I see an otherwise delicious dish served in an unappealing way.
Has this ever happened to you? How much do covers matter to you?