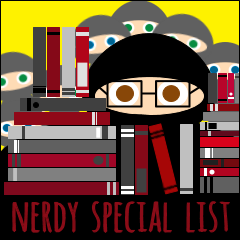 Here are the November titles we enjoyed:
From Jen at Jen's Book Thoughts:
The Right Hand by Derek Haas (Nov. 13, Mulholland Books) is an action-packed spy thriller. Haas introduces his American spy, Austin Clay, in the first of what will hopefully be a continuing series. Clay is a traditional loner, but a character readers will quickly embrace as a genre favorite. With fully realized characters, well-timed plot twists, and subtle humor, Haas keeps his readers invested until the very end. And then he leaves them wanting more Austin Clay.
From Jenn at The Picky Girl:
In A Royal Pain by Megan Mulry (Nov. 1, Sourcebooks Landmark), Bronte Talbott is a flourishing ad exec in New York, trying to prove her worth to her dead father, whose intellect and self importance always got in the way of a father-daughter relationship. After a move to Chicago and heartbreak, Bronte is hesitant when she meets Max, a handsome Brit she runs into at a bookstore. Telling him up front that all she wants is something casual, Bronte keeps Max at a distance. But Max, confident and persuasive, wants more, which could be difficult as he's not just a Brit…he's also a duke who must uphold the family title.

My responses while reading: "I love Bronte!" "I hate Bronte!" "I love Bronte!" "I LOVE Max." Though at times this book made me roll my eyes with the typical women's fiction "barrier" to the romance and the need of the heroine to constantly deny her feelings, I must admit this was a fun read, especially for a woman who dreams of meeting a handsome man in a bookstore…
From Danielle at There's a Book:
Diverse Energies edited by Tobias S. Buckell and Joe Monti (Oct. 1, Tu Books) This new YA dystopian sci-fi anthology, Diverse Energies, edited by Tobias S. Buckell and Joe Monti (Oct. 1, Tu Books), features an incredible list of authors. From Paolo Bacigalupi to Malinda Lo to Cindy Pon and more, there's bound to be an author in the group readers will have heard of, if not read previously. Each brings a rich and diverse cast of characters to their individual story within the collection, making this the perfect read for anyone looking for a great dystopian and/or sci-fi read. For me, not only was the genre a huge draw, but the anthology factor played a huge part. During this busy time of year, with activities and holidays coming practically every day until after the new year, it's nice to have a book filled with fantastic stories by talented authors that you can pick up and read when you have ten or fifteen minutes to spare. Diverse Energies is a quick, well-written and -edited anthology that I'm certain will be just the book  for those of us who love to read, but may be rushed this time of year!

Ed.'s note: This ARC had a November pub date, but the book was moved up to October.
PCN's recommendation:
While some people like to peek in others' bathroom cabinets when they visit their homes, I like to peruse their bookshelves, which I think are good indicators of how a person thinks, what their interests are, perhaps even their dreams. (If they don't have any bookshelves, I judge them harshly and leave immediately.)

My Ideal Bookshelf, by Thessaly La Force and illustrated by Jane Mount (Nov. 13; Little, Brown), allows me to look at some well-known people's bookshelves right from my reclining sofa. It's a thrill to see what books have shaped them, to learn tidbits such as Michael Chabon reads Sherlock Holmes, James Franco's shelf is overflowing with classics, David Sedaris's collection is full of sad stories because he believes "humor needs some aspect of tragedy in order to be memorable." It was also fun to see the shelf of one of my favorite authors, Robert Crais, without having to climb up his drainpipe and peek through his window, and though I don't read James Patterson's books, I applaud his placing Thomas Harris's Red Dragon and Don Winslow's California Fire and Life on the list of books he reveres.

Note: Check out the Pinterest sweepstakes going on right now to win a painting by Jane Mount of your ideal bookshelf, or autographed books. You can also chat with the authors and some of the contributors on Twitter tomorrow, Nov. 13, by using the hashtag #myidealbookshelf.
Once again, I really like the diversity of this month's list. Hope you find something to your liking. Which November releases are you looking forward to reading?