I often pester my pals on social media to post pics of their TBR stacks, or of their loot after they go book shopping, or attend a library sale. Pictures of books make me happy.
Then I realized I never post pics of mine, partly because they're everywhere, and I'd have to wrangle them into submission before I can take photos of them. But I decided to bite the bullet, and not only arranged them all prettily, but grouped them according to their month of release.
The following are the TBR books I'm most excited about tackling. I'm seriously considering cutting off cable so I can get through all these without distractions.
MARCH/APRIL: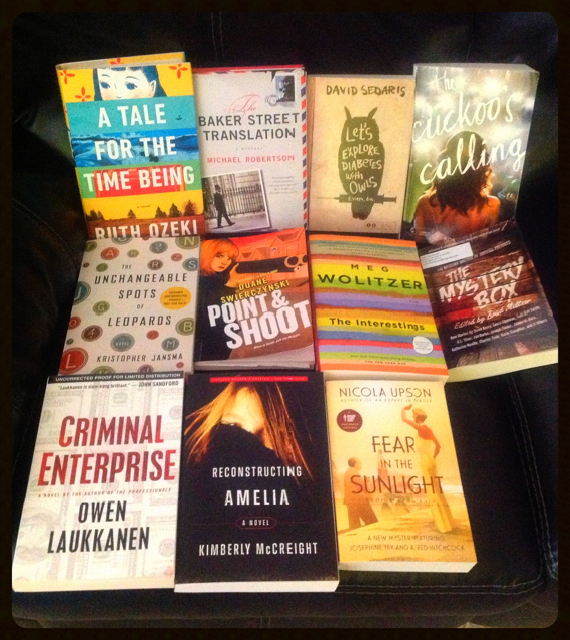 I'm currently reading Leopards, Owls, and Cuckoo's (the animal theme was not planned) and enjoying them all so far. Sedaris makes me rock with laughter.
Plus e-galleys: 
Life After Life by Kate Atkinson
The Famous and the Dead by T. Jefferson Parker
Ordinary Grace by William Kent Krueger
MAY: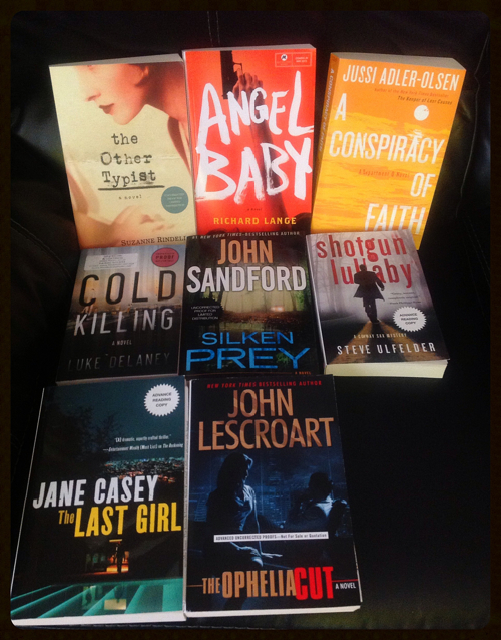 JUNE/JULY: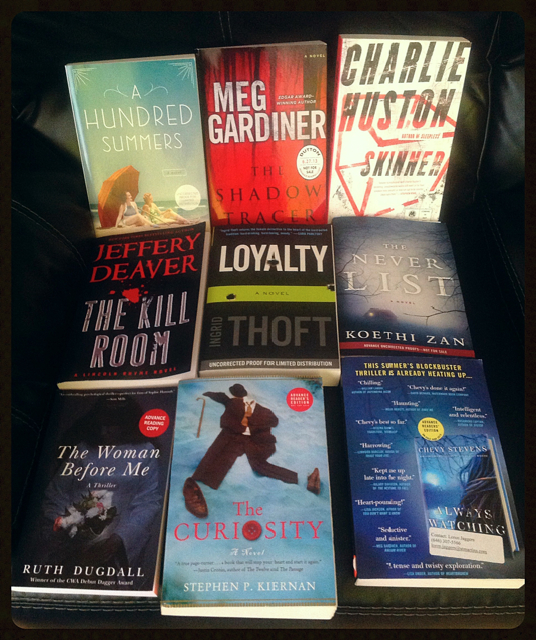 Plus e-galleys:
The Shining Girls by Lauren Beukes
The Execution of Noa P. Singleton by Elizabeth L. Silver
The Impossible Lives of Greta Wells by Andrew Sean Greer
Bad Monkey by Carl Hiaasen
The Last Whisper in the Dark by Tom Piccirilli
Any of these look good to you? What's in your TBR stack?