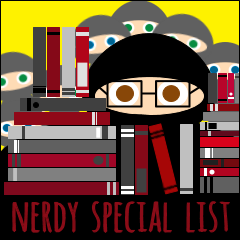 Summer will begin officially later this month, so maybe that's why there's a truckload of good June releases (several this week alone!). Overwhelmed by choices and don't know what to read first? Perhaps my blogger friends and I can help you with our selections below.
From Jen of Jen's Book Thoughts, who has two recommendations:
A Serpent's Tooth by Craig Johnson (Viking, June 4)

When a teenage boy shows up in Durant, Wyoming, Walt Longmire sets off on a mission to find the boy's mother, whose last known whereabouts were with a polygamous group. Along the way, Walt stumbles into much more than he bargained for. When it comes to Craig Johnson's work, I know I can count on humor, complexity, emotion, a strong integration of setting, and some of the most spectacularly diverse characters. What I can never predict, however, is the plot. There's no formula and that freshness in each book is exciting and fun. Whether you're a long-time Walt Longmire fan or you've not yet experienced him, A Serpent's Tooth is a great summer choice.

Buy it from Amazon| IndieBound

Beautifully Unique Sparkleponies by Chris Kluwe (Little, Brown; June 25)

If you summed up this collection of essays, letters, and stories in one word, it would have to be "empathy." Chris Kluwe is at turns hysterically funny, sharply poignant, and abstractly philosophical, but he always comes back to the theme of empathy. He's created brilliant analogies: comparing his sports injuries to wine tasting, using toilet paper to compare short-term gains to long-term gains. And through it all, he expresses brutal honesty. The pieces are short and the book goes by quickly, but it leaves a lot to chew on afterward. Plus, that title is just magnificent. Even more so when you discover what it is. A must-read!
From Julie at Girls Just Reading:
The Doll by Taylor Stevens (Crown, June 4)

From the first pages, I was hooked on this heart-pounding, adrenaline rush of a novel. Ms. Stevens always pulls relevant subject matters from headlines and makes them her own. The subject matter in The Doll is no less disturbing than an expose in the paper on it. What makes her novels is the main character, Munroe, a chameleon who is excellent at what she does. Ms. Stevens puts her in a precarious situation here.

This is the third in the series and while you could read this first, you really should go back to the beginning. The relationships in this novel are pulled from the previous ones. If you haven't read Ms. Stevens, you are missing out. If you have, get your hands on The Doll.
From Rory at Fourth Street Review:
Stoker's Manuscript by Royce Prouty (Putnam, June 6)

Joseph Barkley, rare-manuscript expert and used-bookstore owner, is hired to authenticate and purchase the original draft and notes of Bram Stoker's Dracula for a reclusive buyer. He transports it personally to Romania, where things quickly get out of hand for the mild-mannered Barkley. Mixing fact and fiction, Royce Prouty's debut novel is a riveting page-turner building on actual events surrounding the publication of Dracula. Ranging from late-nineteenth-century Chicago, London, and Transylvania to the present, Stoker's Manuscript will appeal to fans of historical fiction, Gothic horror, and Dracula who enjoy a well-told story.
From PCN: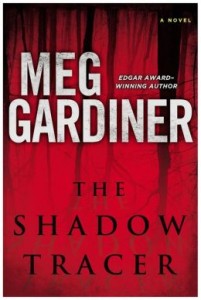 The Shadow Tracer by Meg Gardiner (Dutton, June 27)
Sarah Keller and her five-year-old daughter Zoe are on the run, hunted by a trio of stone-cold killers and an FBI agent. The chase is relentless, and, like Sarah, readers won't have much chance to catch their breath. There are craaaazy action scenes, and my favorite is one involving a baby in a pickup truck—it's suspenseful and wacky (or, I should say, whacky) at the same time. My full review will be in Shelf Awareness for Readers closer to release date, but in the meantime, I wanted to let you know this is one fast, fun ride so you can hunt it down yourself.
Buy it from Amazon| IndieBound
What's on your list?