Many of us have probably already started Christmas shopping—well, maybe you have; I usually wait until Dec. 24 and then panic-buy random things next to cash registers in stores—so I thought I'd help by reposting my reviews of these beautiful books that would make wonderful gifts for the pop culture nerds in your life.
The reviews originally appeared in Shelf Awareness for Readers and are reprinted here with permission.
Ghostbusters: The Ultimate Visual History by Daniel Wallace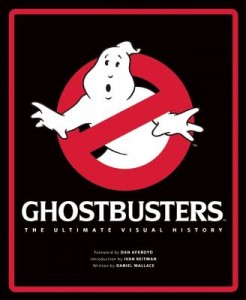 Arriving more than 30 years after the original Ghostbusters movie made its debut in theaters and several months before the 2016 reboot with an all-female cast, Daniel Wallace's Ghostbusters: The Ultimate Visual History is an entertaining collection of behind-the-scenes anecdotes about the origin and production of the 1984 movie and its sequel. The book is generous with on-set pictures and recollections from the cast and crew, though many of the quotes are from previously published or broadcast sources. It also contains pullout memorabilia, such as storyboards, concept art and Peter Venkman's business card.
Though it doesn't explain why several key original crew members—including visual effects designer Richard Edlund and production designer John DeCuir—didn't return for the sequel, this compendium is a must-have for fans who fondly remember the hit movie and are eagerly awaiting the remake.
Creating the Illusion: A Fashionable History of Hollywood Costume Designers by Jay Jorgensen, Donald L. Scoggins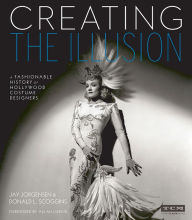 Besides Edith Head, how many influential costume designers could most cineastes name? Jay Jorgensen and Donald L. Scoggins's Creating the Illusion should help raise that number. This encyclopedic compilation contains profiles of—and interviews with—costume designers who've left indelible impressions on film throughout the last century.
For the adaptation of Frank L. Baum's The Wizard of Oz, costume designer Adrian (a one-name wonder long before Cher's and Madonna's time) feared the silver slippers from the book wouldn't pop on screen, so he made them ruby–and created movie history.
While Oscar-winner Gloria Wakeling moonlighted in TV, she designed Barbara Eden's pink costume on I Dream of Jeannie. The intimidating Irene Sharaff created larger-than-life gowns for The King and I and Cleopatra, among others. Marilyn Monroe's white, billowing dress? Designed by William Travilla. Who's responsible for Neo's black duster in The Matrix? Kym Barrett. They're all here, along with many more, receiving rightful credit for helping shape iconic characters and sartorial moments in pop culture.