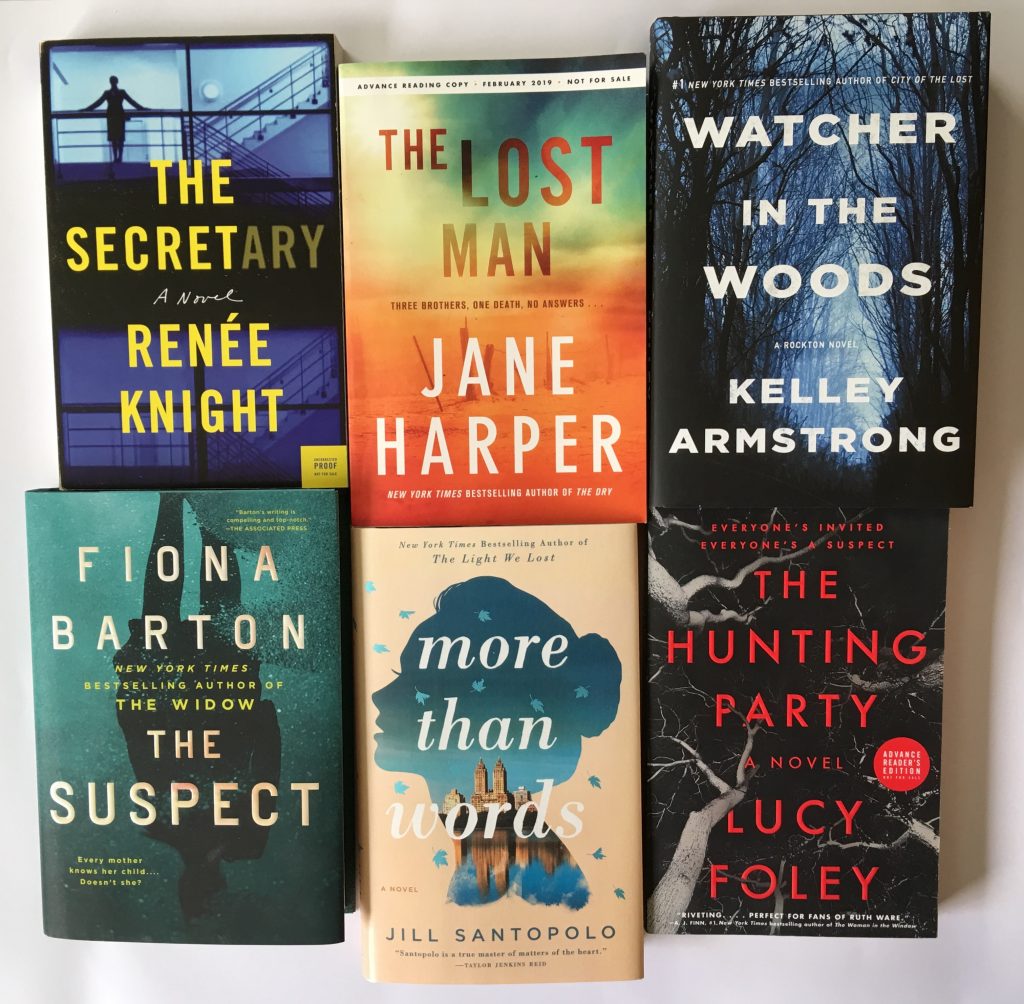 Happy Friday! February is a short month but I've somehow read loads of Feb books already. Here's a quick roundup, with a January book tossed in.
The Favorite
The Lost Man by Jane Harper. Her prologue about a lone headstone in the middle of Australia's Queensland outback is breathtaking, making you think she's telling you about one thing until you realize oh no, it's something much more tragic.
Nathan, a rancher, investigates his younger brother Cam's death, and no one can understand why Cam died of exposure while his fully stocked vehicle is 9 kilometers away. Harper's style is hypnotic and haunting, and she makes the terrain both brutal and beautiful. This is a standalone so you don't need to have read her previous books, The Dry and Force of Nature, but I'm betting you'll want to after reading Lost Man.
The Rest
The Secretary by Renée Knight. This is totally different from her debut, Disclaimer, but also disturbing. A woman is consumed by her job as secretary to the charismatic head of a supermarket chain. It makes her sacrifice everything, including her moral center, when the CEO is investigated for nefarious business practices. There's almost no line the titular character wouldn't cross for her boss, who is insidiously manipulating. I was flipping pages, wondering when and if the poor secretary—she's proud of that job title—would ever leave and find another job.
Watcher in the Woods by Kelley Armstrong. A man arrives in off-the-grid Rockton, a town in the Yukon where people go to hide from something or someone, and claims here's there to claim a violent offender. Casey and Dalton, Rockton's detective and sheriff, find the interloper suspicious—and then very bad things happen. Casey and Dalton must manage the chaos, while Casey is also handling her antagonistic sister, April, a doctor recently brought there to treat a wounded resident.
Watcher includes too much expository dialogue and overexplaining in the narrative, perhaps because this is fourth in the series and Armstrong was making sure new readers don't get lost. But the pacing is still fast, the mystery complex, and it's good to get a deeper understanding of Casey's relationship with her sister. Armstrong also rallies for diversity and inclusion, ridiculing people who claim "it's a tough time to be a white guy."
More Than Words by Jill Santopolo
A woman struggles with grief after her father's death, while torn between her childhood friend/current boyfriend and feelings for her charismatic boss. Santopolo's The Light We Lost was wonderful and poignant, but Words lacks subtlety and the tone is inconsistent. One man is perfect while the other is not, so it's clear whom she'd choose. And though it's mostly about a woman overcoming emotional hurdles to find her identity, there are a couple of shockingly graphic sex scenes that seem to belong in an erotica novel instead.
The Hunting Party by Lucy Foley
A bunch of college friends get together for their annual New Year's party, this time at an isolated Scottish estate. One of them dies, so the murderer is among them. Cue suspense music.
The story alternates between different POVs of the friends, and I wish I cared about any of them. They're narcissistic nutters who do mean or dumb things. The two employees at the estate are sympathetic but the revelations aren't surprising and let's just say thank you, next.
The Suspect by Fiona Barton
Kate, a reporter who's appeared in all of Barton's books, is tracking a story about missing teenage backpackers in Thailand when she discovers she has a very personal connection to it, which forces her to become part of the story.
It's interesting to see Kate squirm on the receiving end of the media's spotlight. She gains greater empathy for people being hounded by the press, while understanding her colleagues are simply doing their jobs when they seek her out. The big revelation is fairly obvious from early on, but Barton's tight pacing and insight into human nature make this a fast and satisfying read.
The Silent Patient by Alex Michaelides
I reviewed this for Shelf Awareness, and interviewed the author in the same issue.
What I'm Reading Now
I don't know what's going on in this book yet, but the things happening to Kimber, the lead character, are making me so angry I wanna punch a wall.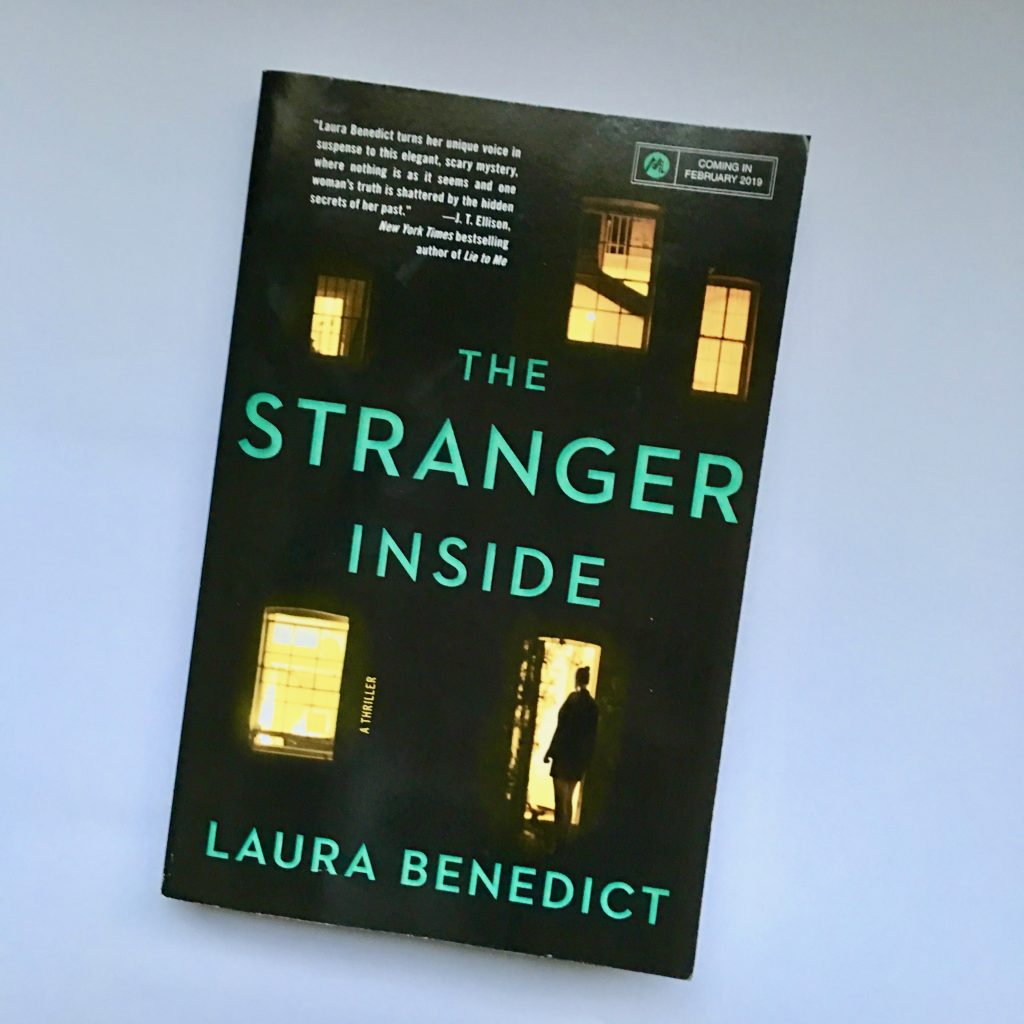 What are you reading?
PCN is an Amazon affiliate and could earn a small commission if a purchase is made via the links.