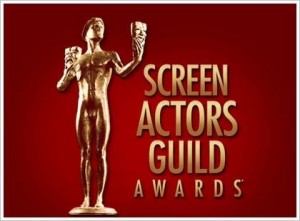 The 16th annual SAG Awards are tomorrow, January 23, 2010 (televised on TBS and TNT), but before they're handed out, I polled three different voters to see how they cast their ballots, not just who they voted for but the process in which they made their choices.
My interviewees come from different demographics and have been SAG members for various lengths of time. How much do they agree on 2009's "best" performances? I sent them all identical questions but their answers are hardly the same.
The voters are:

Lauren, 20s, SAG member for 9 months, first-time voter
Actor (he wished to remain anonymous), 30s, SAG member for 12 years
Susan, 40s, SAG member for 14 years
PCN: How long did it take you to fill out the ballot? How much thought did you put into it?
Lauren: I knew who my favorites were as soon as the nominations came out, which made voting pretty easy. It was my first time voting so I was pretty excited! There is nothing like opening your mailbox for the first time and having a screener addressed to you "for your consideration." I felt special!
Actor: I did it in two sittings with a lot of thought put into it. It's a privilege to be able to vote.
Susan: I must say I filled out the SAG ballot with great alacrity as I looked at the calendar and realized it had to go out yesterday [January 19] or it wouldn't be counted. It was raining, I could hear the mailman coming and so I kinda sped thru filling in the little bubbles. I would say it took me about two minutes and I didn't really ponder a great deal on any of my choices except for thinking some of the categories were ridiculous.
PCN: Who do you feel deserves a win so much, you'd go on strike if it doesn't happen?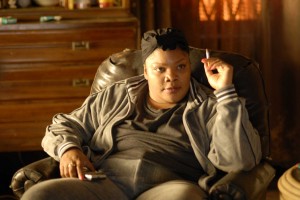 Lauren: I thought there were some really great film performances this [past] year. I was especially happy with a lot of the female performances…As I've heard from most people, I think Mo'Nique really deserves to be recognized for her performance [in Precious]. I also really enjoyed Christoph Waltz's performance in Inglourious Basterds.
Actor: Mo'Nique.
Susan: It would be a travesty if Meryl Streep doesn't win for Julie & Julia. She WAS Julia Child and she is soooo NOT Julia Child [in real life]! In TV ensemble cast, I want Glee or Modern Family to win. If anything else wins, I will not be happy.
PCN: Who do you think shouldn't bother preparing a speech?
Lauren: As an actor, I have a hard time saying I don't think anyone should "bother" preparing a speech, because I honestly believe anyone nominated should relish it and hope to win. That's how I would feel if it were me.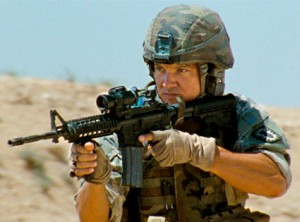 I thought Diane Kruger was an odd nomination for Inglourious Basterds but that was just because her performance didn't stand out for me. I also am one of the five people that didn't like The Hurt Locker so I wasn't on board with Jeremy Renner's nomination, but I stress that I was one of the very few people I know who didn't care for the film.
Actor: Diane Kruger (Inglourious Basterds), Helen Mirren (The Last Station), and the cast of An Education.They just have really stiff competition.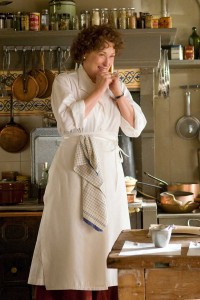 Susan: Much as I love Sandra Bullock, and I really did think she did a lovely job in The Blind Side, she shouldn't really think that she can beat "La Streep."
PCN: Which categories do you think will contain the exact same names when the Oscar noms are announced? Which categories do you think will change the most?
Lauren: I hope An Education gets recognition at the Oscars! The ensemble and storytelling in that film made it one of my favorites of the season. For me, it came in as the second best film this season behind Up In The Air. I think the lead actor and actress Oscar nominations will be similar to ours. I do think Avatar will definitely cancel some nominations out. That said, there are 10 nominations for best picture this year so most movies worth seeing should be nominated.
Actor: I don't think any of the categories will have the exact same names. SAG nominees, from my recollection, traditionally have different nominees than a lot of the other mainstream organizations. They (we) also vote for really weird things. Take, for example, some previous winners for best ensemble cast: The Birdcage over The English Patient, Little Miss Sunshine over The Departed.
Susan: Well, of course it won't be the best picture ensemble because for some reason there are going to be TEN best picture nominees. Whatever! And there will be no TV categories or stunt categories (another whatever!). But I do believe they are pretty dead on with most of the nominees in the film categories except maybe best supporting actress.
PCN: How do you vote when you haven't seen most of the nominees in a category? Do you randomly pick one or leave it blank?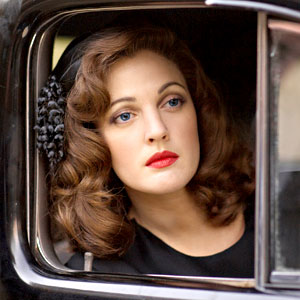 Lauren: I voted for Drew Barrymore for Grey Gardens even though I hadn't seen all the nominees in [female actor in TV movie/miniseries]. I would have left it blank, but it's rare that I appreciate Drew Barrymore's acting and I thought she did a really wonderful job in that film.
I also had a tough time [with the lead movie actor category] because the one film I wanted to see and haven't yet is Crazy Heart and I've heard wonderful things about Jeff Bridges. I voted for someone else in that category but hopefully if Mr. Bridges really deserves the award, my vote will be canceled out somewhere.
Actor: I go with the actor's body of work. Are they credible? Have they proven themselves? I also sometimes consult a trusted friend.
Susan: If I haven't seen a performance, I usually try and think about the actor and what I have seen them do. For instance, in the male TV actor category, I have seen all of these actors' work before, just not necessarily their work this season of the show, so I try to go on that.
PCN: Do you really vote for the best actors, or do you go with your favorite actors?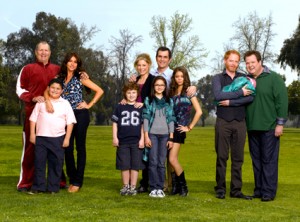 Lauren: I vote for the best actors in the roles they have been nominated for. In the TV comedy ensemble, I was tempted to vote for Glee because it's my favorite new show, but I took a second to think about it and ended up voting for Modern Family instead. I felt the acting and comedic timing is genius within the Modern Family ensemble, even though I do enjoy the cheesy dancing and singing that comes with Glee.
Actor: The best.
Susan: I would like to say I always vote for the best performance but sometimes, if I haven't seen all the performances, I do vote for my favorite. Or, if there is a performance that I haven't seen but it has gotten such great buzz, like Mo'Nique in Precious, I vote with the masses (yes, I am a lemming).
PCN: Which performances do you think deserved nominations but were snubbed?
Lauren: Marion Cotillard was FANTASTIC in Nine. I think her performance made the movie enjoyable when it had so little plot to go on.
I also really enjoyed Peter Sarsgaard [in An Education] and I thought Tobey Maguire was really good in Brothers even though I didn't love the movie itself.
Actor: Samantha Morton (The Messenger), Marion Cotillard (Nine), Melanie Laurent (Inglourious Basterds), the Up in the Air ensemble, and Shohreh Aghdashloo (The Stoning of Soraya M.).
Susan: Julianne Moore (A Single Man), Samantha Morton…There were a lot of good supporting performances this year for actresses.
PCN: When they win SAG Awards, actors often say, "This means more to me than anything because it's from my peers." If you win one, would you feel that way or is that B.S.?
Lauren: I would definitely feel that way! Actors are very judgmental…and they understand how hard it is to be a working actor in Hollywood. To have people I respect and admire voting for me to win an award specifically for acting would be really special. It's always the best to have validation from your peers; it's one of the best kinds of respect and support in an otherwise very competitive field.
Actor: I do think the award would mean more because it comes from peers. Everyone knows the joke: "How many actors does it take to screw in a light bulb?" Answer: "One, and twenty others who say 'I can do it better.'" Actors can be a catty bunch.
Susan: When an actor says the award means more because it comes from their peers, I guess I believe that because I feel a fellow actor probably knows a bit more about the craft and the business of acting than the press or the general public. But would I look down on a People's Choice Award or a Golden Globe or any other random award someone wants to give me? Hell, NO! I am open to all awards!
And there you have it, readers—an inside look at how SAG Awards recipients are chosen. Which ones were your favorites? How would YOU vote?