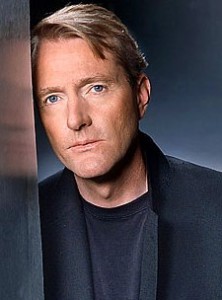 To celebrate the release of Lee Child's Worth Dying For today (my review here), I'm posting a couple clips of Child being interviewed by Jacqueline Winspear in a spotlight interview at Bouchercon 2010, the fantastic event from which I'm still recovering.
In this first clip, a fan asked Child something he's been asked often: If Jack Reacher fought Robert Crais's Joe Pike, who would win? Click play for his answer. (Go here to see Crais's rebuttal.)
This next clip has Child talking about his diligent research process:
Do you agree with Child's assessment of how a Pike vs. Reacher fight would turn out? Where should he set his next book and what movie should he watch for research?
Check back later this week for more Bouchercon videos!