I'm baaaack!
I took off for a couple of weeks over the holidays, and when I go on vacation, I go off the grid. There's no blogging or social media, sometimes no Internet or cell reception. I might as well have been in the witness protection program. And it was glorious.
This is me on Christmas Eve. The photo has not been doctored in any way.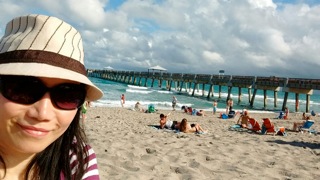 Now that I'm home, it's a good time to review my year in reading. My 2016 goal was to hit 60, or 5 books a month. I reached 58 but I'm OK with that. I'm not counting all the manuscripts I read for work so my actual total is closer to 80.
A few stats:
Authors new to me  31
Debut authors  13
Non-American authors  14
Shortest book: 224 pages (Phoef Sutton's Heart Attack and Vine)
Longest book: 560 pages (Keigo Higashino's Under the Midnight Sun)
Publishers I read most: Minotaur (9) and Mulholland Books (8), both crime-fiction imprints
I don't know what all that means. I'm just posting stats because they make me seem scholarly.
This year was good, reading-wise. When I compiled my list of favorite books last year, only 3 made the cut and that plunged me into an existential crisis.
Happily the 2016 list is much longer. Here are my favorites in the order I read them, each with an excerpt from my review.
The Passenger by Lisa Lutz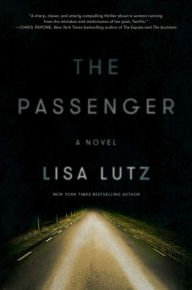 In her thrilling standalone…Lisa Lutz (the Spellman series) keeps the pace blistering without sacrificing characterization. (Starred Shelf Awareness review)
Eligible by Curtis Sittenfeld
This modern interpretation of [Pride and Prejudice] is…both familiar and fresh, contemporary and classic. It doesn't matter whether or not you've read Austen or Sittenfeld or neither. Eligible is a thoroughly charming read. (April Nerdy Special List)
City of the Lost by Kelley Armstrong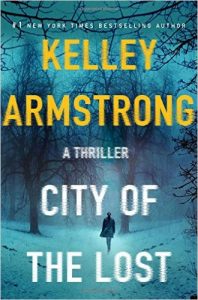 The complex mystery takes unusual turns, and the setting of isolated territory surrounded by menacing woods is as breathtaking as it is unsettling. (Shelf Awareness review)
Lily and the Octopus by Steven Rowley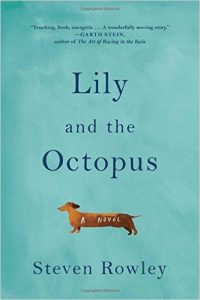 Rowley is a lovely storyteller and astute observer of life, and he will take you on an emotional, existential journey you didn't even know you were looking for. (June Nerdy Special List)
Collecting the Dead by Spencer Kope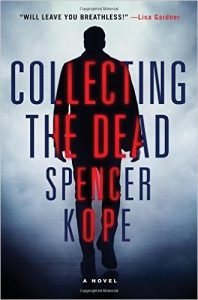 Steps is a welcome new series protagonist, not only because of his unusual [synesthetic] talent but also his sense of humor…. Refreshingly, he's far from being a hardened hero haunted by his past. (Shelf Awareness review)
The Last Days of Night by Graham Moore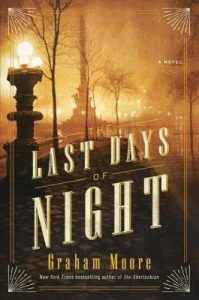 Last Days is a cerebral thriller, full of twists, legal maneuverings, and courtroom drama, peppered with idealistic do-gooders and intimidating villains. (Starred Shelf Awareness review)
IQ by Joe Ide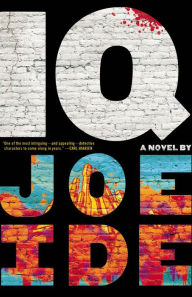 Isaiah and his sidekick, Dodson, are a hilarious urban version of Holmes and Watson. One can hear the characters talking in their lively, rhythmic dialogue, and the descriptions paint vivid pictures. (Shelf Awareness review)
Tell the Truth, Shame the Devil by Melina Marchetta
While large in scope, exploring timely issues such as terrorism, racism, the plight of immigrants and social media's lynch-mob mentality, the book also tells the heartrending personal stories of multidimensional and memorable characters. Bish is like a British (and a quarter Egyptian) Harry Bosch. (Starred Shelf Awareness review)
Under the Midnight Sun by Keigo Higashino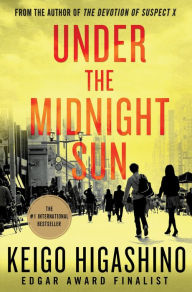 Higashino, Edgar Award nominated for The Devotion of Suspect X, has created a Japanese Les Miserables…. The power of this novel lies in challenging the way we judge others…[asking] us to see that even people who commit horrific acts are capable of great courage, and sometimes they do the former because of the latter. (November Nerdy Special List)
What were some of your favorite books last year?