I've been quiet this week partly because of work (editing Brett Battles's The Destroyed, among other things), and partly because certain recent events made the Internet explode in anger and ugliness that just wore me down. I looked outside my window one day, the sun was shining, and I realized I should step away from the computer, go outside, and hang out with people in real life for a while.
One of the fun things I did was go to a party Mulholland Books threw for author Nick Santora for his upcoming novel, Fifteen Digits (out April 24). It was held poolside at the Avalon Hotel in Beverly Hills, where Mr. PCN and I munched on arugula pizza and fried calamari and shrimp as Nick regaled us with funny stories about his experiences as a lawyer who won a screenwriting competition that got him his start in Hollywood (he's written and produced shows such as Prison Break, Lie to Me, and Law & Order). CAA called him after the win but he didn't return the call at first, assuming the biggest agency in NY (and LA) was some shady business that would charge him $300 a month to represent him. Luckily, someone set him straight.
My favorite anecdote was the one he told me about why he named a character in Digits Elyse, a moniker I obviously like. (It's a personal story so it's not my place to repeat it here.) It was also interesting to see how much of Nick is in his lead character, Rich Mauro.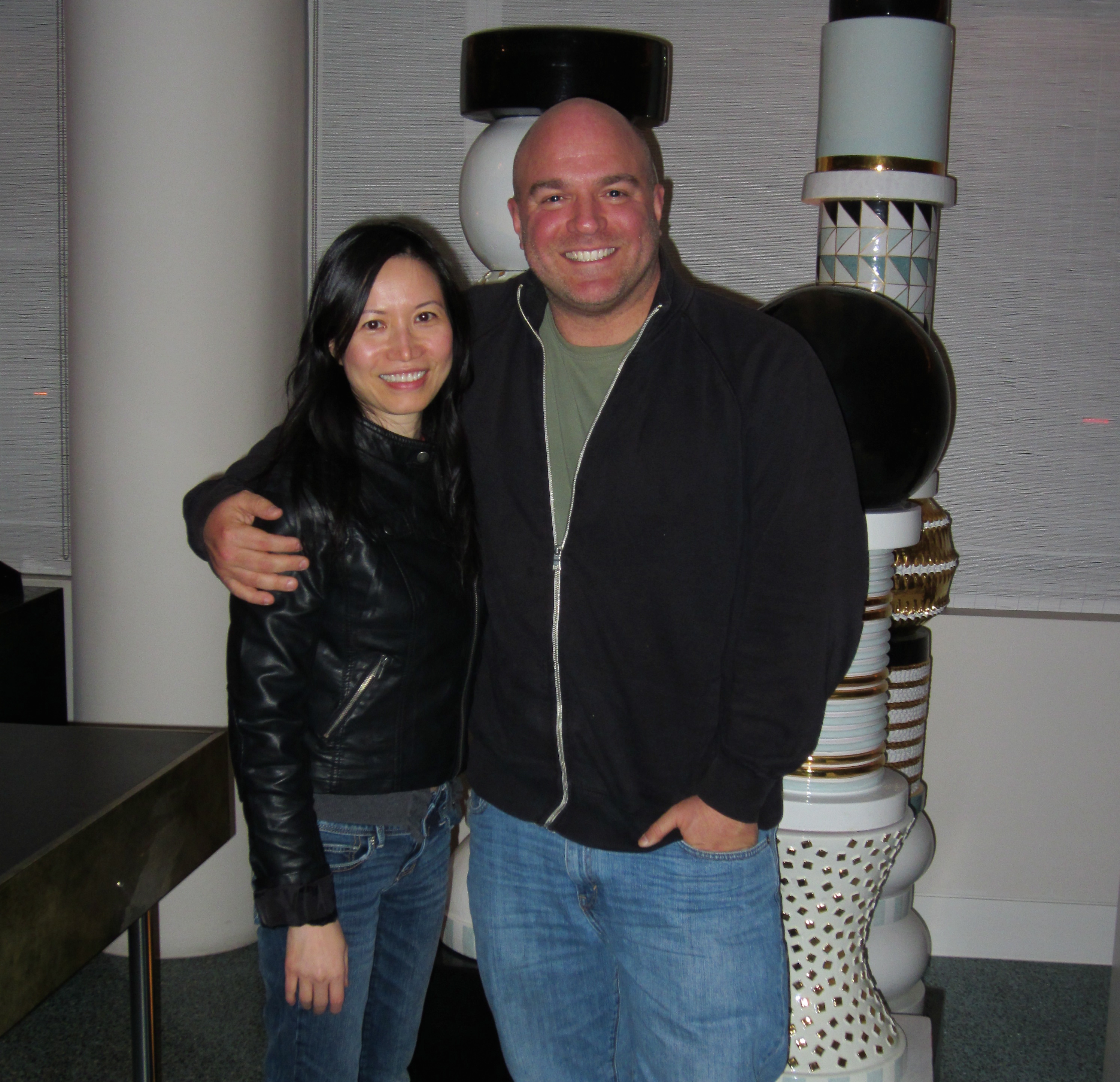 After the party, I had to go check out the brand-new Sprinkles 24-hour cupcake ATM (yes, it's a real thing!) that had just started operating to alleviate long lines inside the store. Since it was after nine p.m. on a weeknight, I figured I could sail right up, order a couple of red velvets, and be on my way. Wrong! There was a mass of people queued up in front of the machine, which kept needing to be restocked by employees baking their buns off inside the store to keep up with the demand. It would've been much faster if they'd just opened the doors and served us that way, but I guess the point was customers had to use the ATM after hours.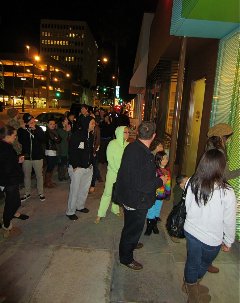 Now, I usually stay faaaar away from long lines because crowds scare me. I would fear for my life at a Black Friday sale, or at an Apple store the day a new iPad comes out. That's why I almost left every time the line at Sprinkles stopped moving forward due to technical issues with the machine or because it was out of cupcakes. I didn't want to be around if a riot erupted.
But something funny happened. The people around me encouraged me to stay, saying the cupcakes were worth the wait. The guy in front of me talked about the chai-flavored one like it was a sexy woman. He fretted that his girlfriend at home might get mad because he'd been gone so long. I said he should tell her he was only standing out in the cold for her, that he was being romantic and chivalrous. He said that wasn't true, and that she may never even get to see the cupcakes.
We had a good laugh over it, and I realized a sense of community had descended over the crowd as we patiently stood in 48-degree weather waiting for cupcakes at ten o'clock at night (notice how I said earlier it was nine when I got there). And as much as I love cupcakes, after a while they were no longer the reason I was standing in line. For a moment—that lasted an hour and ten minutes—I was among people united over something, the mood was light and giddy, and that was the real treat I brought home.
Happy Friday, and may your weekend be full of sweet surprises.