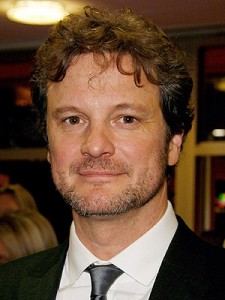 My admin panel has a section titled "search engine terms" that displays the keywords people use in their Internet searches to land on my site. Most of them are understandable: "rooney mara" (the new Lisbeth Salander), "colin firth" (I've written about him numerous times) or "fall movies 2010."
Every once in a while, though, a really strange search phrase jumps out at me, making me wonder why in the world Google/bing/Yahoo brought them here. I can say with certainty I've never written about any of the following topics:
"what to do when you feel stupid"—um, maybe get off the Internet and read something?
"harry porret"—same advice.
"german men looking for wife contact  @yahoo"—damn, what's the rest of that e-mail address?
"sexy actors receding hairline"—is your next search "sexy actresses with no teeth"?
"licking and rubbing teenage girls legs"—you searching from prison?
"romanian bondage"—how's that different from Yemenian bondage?
"peeling man sad face"—if my face were being peeled off, I'd be sad, too.
"sex furniture"—you looking for a bed? Couch? Magazine rack? Can you be more specific?
So, ah, what keywords did you use to find my site?