I had a hard time this week finding three really strong openers, even in the books I enjoyed. These were among the better ones (I haven't read any of them).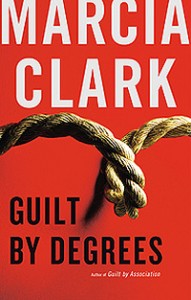 Guilt by Degrees by Marcia Clark, Mulholland Books, available now
He listened as the car pulled out of the driveway. When the sound of the engine faded into the distance, Zack looked at his watch: 9:36 a.m. Perfect. Three solid hours of "me" time. He eagerly trotted down the thinly carpeted stairs to the basement, the heavy thud of his work boots echoing through the empty house. Clutched in his hand was the magazine photograph of the canopy he intended to make. It would probably cost a small fortune at one of those fancy designer stores, but the copy he'd make would be just as good, if not better—and for less than a tenth of the price. A smile curled on Zack's lips as he enjoyed the mental image of Lilah's naked body framed by gauzy curtains hanging from the canopy, wafting seductively around the bed. He inhaled, imagining her perfume as he savored the fantasy.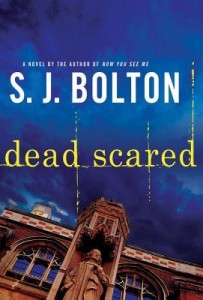 Dead Scared by S.J. Bolton, Minotaur, out June 5
Prologue

Tuesday 22 January (a few minutes before midnight)

When a large object falls from a great height, the speed at which it travels accelerates until the upward force of air resistance becomes equal to the downward propulsion of gravity. At that point, whatever is falling reaches what is known as terminal velocity, a  constant speed that will be maintained until it encounters a more powerful force, most commonly the ground.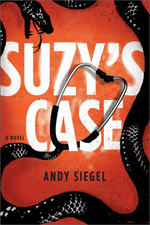 Suzy's Case by Andy Siegel, Scribner, out July 10
Little Suzy is lying in a Brooklyn hospital bed fevered and weakened. If her temperature were heating a pot you'd hear the high-pitched tone of a whistling teakettle. That's why her six-year-old frame is on top of the dingy white sheets and not under them.

If her lungs were a train engine you'd hear puff, puff…chug, chug with the internal dialogue of her autonomic nervous system repeating, I think I can…I think I can.
Any of these grab you? Can the Suzy's Case cover BE any creepier? It makes my skin crawl, but it's also rather clever. In a creepy way.
Happy Friday!