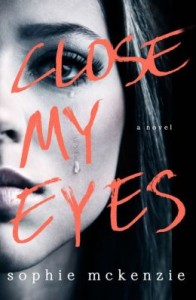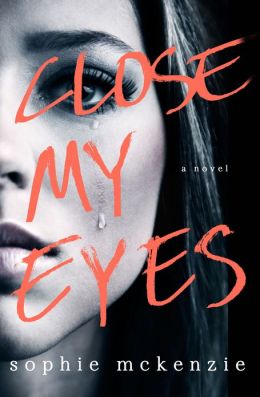 Sophie McKenzie's first thriller for adults, Close My Eyes, begins eight years after the protagonist Geniver gave birth to her stillborn baby, Beth, whom Gen is still mourning. She has undergone in vitro fertilization multiple times since then without success.
Then one day, a stranger shows up on her doorstep and gives her shocking news, making her question everything that happened eight years ago, and doubt everyone close to her, including her husband.
I usually don't include spoilers in reviews, but can't make my major point about this book without revealing a few, so this is a SPOILER ALERT!
*
*
I knew nothing about this book when I picked up it, but when I started reading, I noticed the unusual spelling of Geniver's name and thought, "That's like Guinevere." And then her sister-in-law (her husband's half-sister) is named Morgan, which made me think of Morgan le Fay, and her husband's former friend, a very attractive man, is called Lorcan. OK, that's not too similar a name to Lancelot, but Lorcan does swoop in and seduce Geniver while her husband isn't paying attention to her.
Oh, and Geniver's husband is named…Art. In case you haven't guessed where I'm going, I think this is a modern retelling of the Arthurian legend. There's even a sword-wielding child named Ed, who's like Mordred without the first five letters. I wondered if a man named Merle would show up.
McKenzie's storytelling is engrossing, and I certainly kept turning the pages, but knowing the Arthurian legend well, I wasn't surprised by much, including Art and Morgan's relationship and the supposedly shocking epilogue. Again, see: Mordred. The most startling thing for me was how much this story borrows from the famous myth.
If Close My Eyes were more original, I'd probably recommend it because it's a fast-paced thriller. But if you're well-versed in tales about King Arthur and his twisted relations, you may find this story too familiar and lacking in bombshells.
Nerd verdict: Too Close to famous legend