This past weekend I attended my friend Mari's annual holiday theme party. Long-time PCN readers might remember her incredible Harry Potter party and the Dr. Seuss one, among others. This year's theme was: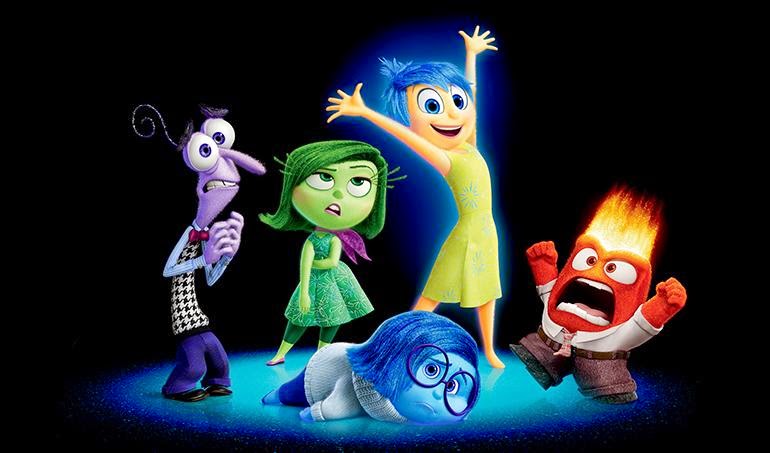 In case you don't recognize it, that's Disney/Pixar's Inside Out, with characters representing emotions inside the head of a little girl named Riley. When the movie came out in June, Mr. PCN and I had seen it with Mari and her children—which include a girl named Riley.
When we arrived at the house, we were greeted with this banner as we stepped through the window into Riley's mind.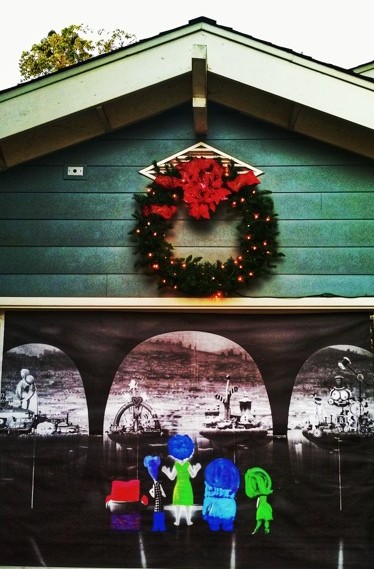 Inside was this brilliant table: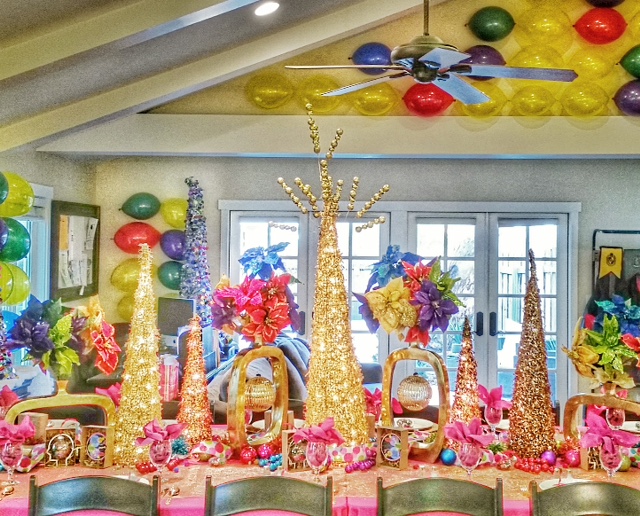 Notice the "memories" on the walls.
The hors d'oeuvres and snacks area: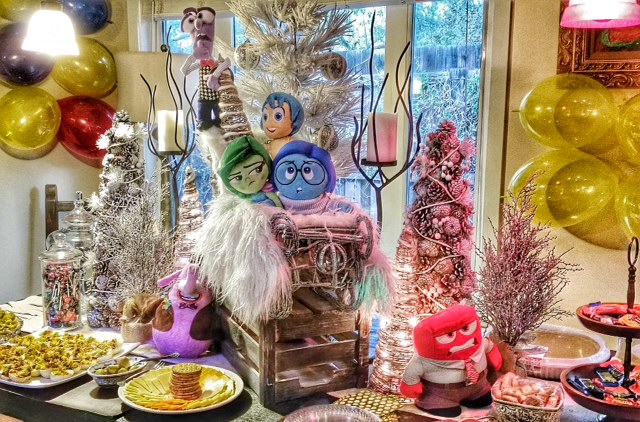 Here's the live version of, from left, Anger, Sadness, Disgust (in front of Sadness), Joy (Mari), and Fear.
The one in front on the ground? That's my friend Christian as the lovesick volcano from the short film Lava, which played before Inside Out in theaters. Christian trounced us all for best costume. You can see more of his volcanic splendor in the group shot below.
Hope your holidays glow brightly and bring you much joy. (To see more of Mari's feasts for the eyes, visit her site.)