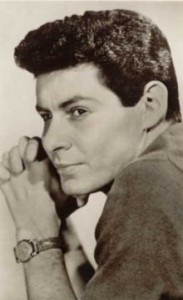 I'm sad to hear about Eddie Fisher's passing last night at the age of 82. I follow Carrie Fisher on Twitter and just last week, she said he was on the mend after surgery for a broken hip. She sounded upbeat about his recovery so his death seems sudden.
Two years ago, I got to spend a day with Carrie. She was very kind to me and sent a nerdy girl over the moon. I'm sorry she lost her father.
*******************
A couple mini-reviews as you head into the weekend:
You Again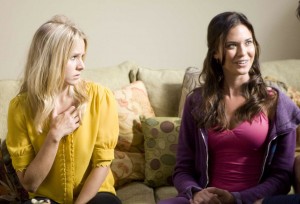 You wanna know how much trouble this movie is in? The ad campaigns make sure you know Betty White is in it when she only plays a minor role. This "comedy" starring Kristen Bell as Marni, whose brother (Lone Star's Jimmy Wolk) is about to marry her high school nemesis (Odette Yustman), is so bad, it's painful to watch. People overact maniacally, as if they're trying to cover up the fact the movie is DOA. Kristin Chenoweth's wedding coordinator is eccentric for no reason and, worse, to no comedic effect. The best moments are between the veterans, Jamie Lee Curtis and Sigourney Weaver, whose characters had their own rivalry in high school. And White is winning as usual as Marni's grandma but since she's everywhere, you don't have to pay money to see her in the theater.
Nerd verdict: No fun seeing You Again
Undercovers
Can't put my finger on why this new J.J. Abrams spy caper, directed by Abrams, didn't blow me away, even when the lead spies played by Gugu Mbatha-Raw and Boris Kodjoe blew up stuff, the former with a rocket launcher while driving. Perhaps it's because Mbatha-Raw and Kodjoe are nice to look at but somehow too slick to be fully accessible. Abrams's previous spy muse, Jennifer Garner, switched between warm civilian Sydney and all-business Sydney whenever she was on a mission. So far, Samantha and Steven Bloom are all cool, all the time. Gerald McRaney, as their CIA handler, does inject a shot of welcome gruffness into the proceedings and I like the international locales so will tune in next week to see if the show manages to bloom.
Nerd verdict: Could be warmer Undercovers
What are you planning to see/read/watch this weekend?