Another Friday, another sampler of opening passages from books in my TBR pile to see which ones grab your attention right away.
For your perusal this week: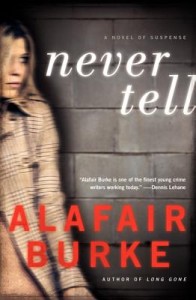 Long Gone by Alafair Burke, Harper, out June 19
Second Acts: Confessions of a Former Victim and Current Survivor

"3:14 IN THE MORNING"

It has been twenty years, but at three-fourteen this morning I screamed in my sleep. I probably would not have known I had screamed were it not for the nudge from my husband—my patient, sleep-starved husband, who suspects but can never really know the reasons for his wife's night terrors, because his wife has never truly explained them.

I could see the uncertainty coloring his face this morning as he sipped his coffee, already going cold, while I poured a fresh cup for myself at the counter, carrying the carafe to the breakfast table to top off his cup. Not uncertainty about my reasons for screaming—that was ever-present—but uncertainty about whether even to raise the subject. Should I ask her? Are some subjects better left in the subconscious?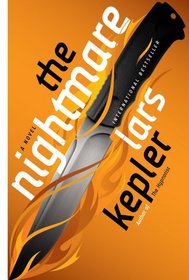 The Nightmare by Lars Kepler (translated by Laura A. Wideburg), Sarah Crichton Books, July 3
In the light of the long June night, on becalmed waters, a large pleasure craft is discovered adrift on Jungfrufjärden Bay in the southern Stockholm archipelago. The water, a sleepy blue-gray in color, moves as softly as the fog. The old man rowing in his wooden skiff calls out a few times, even though he's starting to suspect no one is going to answer. He's been watching the yacht from shore for almost an hour, as it's been drifting backward, pushed by the lazy current away from land.

The man guides his boat until it bumps against the larger craft. Pulling in his oars and tying up to the swimming platform, he climbs the metal ladder and over the railing. There's nothing to see on the afterdeck except for a pink recliner. The old man stands still and listens. Hearing nothing, he opens the glass door and steps down into the salon.
Criminal by Karin Slaughter, Delacorte, July 10
August 15, 1974

Lucy Bennett

A cinnamon brown Oldsmobile Cutlass crawled up Edgewood Avenue, the windows lowered, the driver hunched down in his seat. The lights from the console showed narrow, beady eyes tracing along the line of girls standing under the street sign. Jane. Mary. Lydia. The car stopped. Predictably, the man tilted up his chin toward Kitty. She trotted over, adjusting her miniskirt as she navigated her spiked heels across the uneven asphalt. Two weeks ago, when Juice had first brought Kitty onto the corner, she'd told the other girls she was sixteen, which probably meant fifteen, though she looked no older than twelve.

They had all hated her on sight.
Which opener(s) just made you add the book(s) to your TBR pile? (To see past samplers, click here and here.)