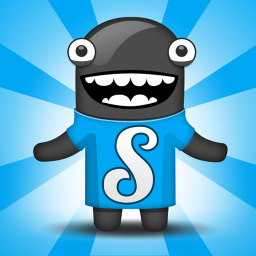 A couple weeks ago, I discovered this cool new iPad and iPhone app called Songza. When you log in, it knows what day and time it is and what you might be doing, and it offers musical options for those activities. For example, if you sign in Monday morning, you can choose a song list for working out, while you make breakfast, or to sing along to in the shower. If you sign in on a Friday evening, it'll give you music to help you unwind after a long week, or party with your friends. Best part? It's free.
Anyway, I chose the unwinding-music option one day last week, and it gave me several song lists to choose from. I think I picked '80s hits or soft rock or something like that, and Air Supply came on with "Lost in Love." When I heard the opening notes, I thought, "What song is this? It's so familiar…"
Next thing I knew, I was not only singing along (and knowing all the words), but rushed back into a memory of my teenage self with feathered-back hair listening to this song on a Sunday afternoon as Casey Kasem counted down the week's top 40. I was in the living room of my parents' house, a house that no longer exists, and the music was streaming from a stereo system that had a turntable and dual cassette player. Every Sunday afternoon, I'd have my ears glued to that stereo, hoping my favorite songs made it into Casey's top 10.
The next song that popped up on the list was "Xanadu" by Olivia Newton-John. I was hit by another visceral memory of going to see the movie on opening day for I idolized "Livvie" back then. Well, the movie was seventeen kinds of dreadful (though it made for a hilarious live parody many years later) but I loved the music, bought the soundtrack, danced to it in leg warmers and terry-cloth gym shorts.
As the song list continued, more memories kept waking up. I cannot hear Boz Scaggs's "Look What You've Done to Me" without thinking of the first slow dance I ever had, at music camp with a boy who had tear-inducing body odor. (The first line is "Hope they never end this song" and I was thinking, "Oh, please, I hope it ends before I pass out.") And Wham!'s "Careless Whisper" made me recall standing in the corner at a dance when a boy I was crushing on walked over and asked…the girl next to me to dance. These are the reasons I love listening to these songs, no matter how cheesy they are. They're reminders of the person I once was, the moments that might have caused me distress once upon a time but only make me smile now.
What songs from your past bring back strong memories?