I haven't dropped off the face of the earth, just traveling still and wrapping up my magical, mystery tour. During the past two weeks, I've often been uncertain of what day it was, but I'm pretty sure today is the last in 2011 so I thought I'd write about some favorite books and movies I experienced this year. I'm lurking in the parking lot outside a Dunkin' Donuts stealing its Wi-Fi so hopefully I can do this quickly. Click on links to read my reviews.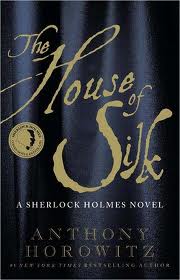 Favorite revival of a classic character: The House of Silk by Anthony Horowitz. The author perfectly captured Dr. Watson's narrative voice, and provided not one but two clever mysteries that could only be solved by the inimitable Sherlock Holmes.
Favorite Scandinavian crime novel: The Keeper of Lost Causes by Jussi Adler-Olsen. I read some excellent ones, including Lars Kepler's The Hypnotist and Lene Kaaberbol & Agnete Friis's The Boy in the Suitcase, but Keeper has the edge because of the engaging crime-solving duo of Carl Morck and his assistant, Assad, and the humor Adler-Olsen injects into a grim story.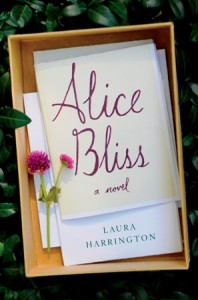 Book that caused me to lose most water weight: Alice Bliss by Laura Harrington. The story of a fifteen-year-old coping with her father going away to war made me weep copiously, while also making me laugh in parts and swoon over the beauty of its prose.
Craziest adventures: Duane Swierczynski's Fun & Games and Hell & Gone. You don't just read these novels—the first two in the Charlie Hardie trilogy—you experience them in a visceral way, the whole time thinking, "What the hell?" and "More!" Luckily, there is more coming in March—the final installment, Point & Shoot.
Favorite thriller that made me invest in Purell: Brett Battles' Sick. Technically, life as we know it hasn't ended yet, but it will if Daniel Ash and his colleagues can't stop some seriously screwed-up people. No one is safe in this story, not even children, which ratchets up the tension. Full disclosure: I was a Beta reader and copyedited it, but the novel was already pretty kick-ass when it came to me.
Favorite dystopian zombie sexy hybrid: Sophie Littlefield's Aftertime. I read neither dystopian nor zombie novels, but this one, about a mother searching for her child in a world after something terrible happened, moved me and scared me. It also has a really hot sex scene that you probably shouldn't read in front of your parents or a priest.
Most entertaining true stories: Tina Fey's Bossypants. I don't read memoirs, either, but devoured this thing in about one sitting because it's hilarious and insightful. If she writes another book on the correct method of flossing, I'd read that, too.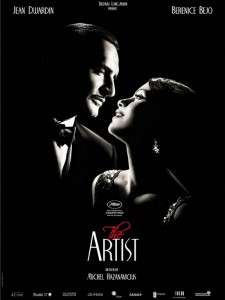 Favorite overall movie: The Artist. It made me happy and the smile lingers weeks later. This ties in with the next award for…
Best supporting animal: Uggie from The Artist. He had strong competition from the horses who played Joey in War Horse and Snowy in The Adventures of Tintin, but Uggie did all the acting and stunts himself, while three horses shared duty as Joey and Snowy isn't real.
Most surprisingly good rom-com: Crazy, Stupid, Love. Romantic comedies are hard to pull off and usually end up being corny, but this one is actually romantic and funny, thanks to Steve Carell, Emma Stone, Julianne Moore, and Ryan Gosling. Gosling's abs should've also received top billing.
Most jaw-dropping stunts: Mission: Impossible—Ghost Protocol. All-out fun, with innovative action scenes that did look pretty impossible to pull off.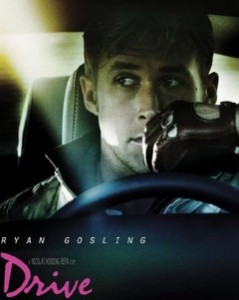 Darkest, coolest noir: Drive. This movie left me shaking, it was so tense and good. Out of all the stellar performances Gosling turned in this year, this was my favorite.
Most affecting performance by an actor playing an icon: Michelle Williams as Marilyn Monroe in My Week with Marilyn. Everyone has an opinion about Marilyn and knows so much about her already, but Williams still manages to bring out interesting facets of the legend's psyche and make our heart break all over again.
My battery light on the laptop is flashing so I'd better wrap this up. Plus, the Dunkin' Donuts manager is eyeing me suspiciously from the window. Hope you have a fun but safe New Year's Eve and a magnificent 2012 that goes beyond your imagination.