Happy Friday! How was your first full week of 2015?
I returned from vacation a few days ago and really enjoyed being off grid. Now I have to find my cell phone and remember my social-media passwords.
I might be a little late but wanted to post my list of favorite books and movies from 2014 before I start discussing new releases. Click on the links to read my full reviews.
Favorite movies
The first two are for pure entertainment value because I enjoyed the heck out of them, and the last two are gut-wrenching films—coincidentally both about war and its effects—that haunt me still.
Favorite Books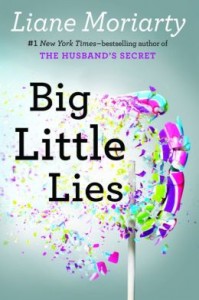 Big Little Lies by Liane Moriarty
Closed Doors by Lisa O'Donnell
The Intern's Handbook by Shane Kuhn
Love Story, with Murders by Harry Bingham
North of Boston by Elisabeth Elo
Malice by Keigo Higashino
Station Eleven by Emily St. John Mandel
The Storied Life of A. J. Fikry by Gabrielle Zevin
Those Who Wish Me Dead by Michael Koryta
Watching You by Michael Robotham
Which movies and books did you enjoy from last year? Which are you looking forward to in the next few weeks and months?