Two years ago, I participated in a fun meme based on this post I saw at Reactions to Reading, in which I finished sentences about myself using only titles of books I read in 2009. Last year, I made up my own sentences, completing them with 2010 titles. The response was so positive, I thought I'd do it again.
So, here are more autobiographical statements, using only books I read this year.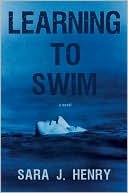 One time at band/summer camp, I: (was) Learning to Swim (Sara J. Henry)
Weekends at my house are: A Bad Day for Scandal (Sophie Littlefield)
My neighbor is: Creep (Jennifer Hillier)
My boss is: Here Comes Mr. Trouble (Brett Battles)
My ex was: Sick (Brett Battles)
My superhero secret identity is: The Cut (George Pelecanos)
You wouldn't like me when I'm angry because: Heads You Lose (Lisa Lutz & David Hayward)
I'd win a gold medal in: A Game of Lies (Rebecca Cantrell)
I'd pay good money for: Fun & Games (Duane Swierczynski)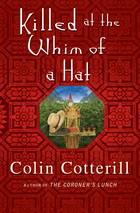 If I were president, I would: Damage Control (Denise Hamilton)
When I don't have good books, I: (am) Broken (Karin Slaughter)
Loud talkers at the movies should be: Killed at the Whim of a Hat (Colin Cotterill)
Note: Since I read lots of dark crime fiction, I had many great options for that last sentence.
Your turn! Leave your answers in the comments or let me know if you post them on your blog. Have fun!